TICKETS available online and start at $29 plus fees
VIP tickets no longer available.
Thursday, November 4, 2021 | 7:30 PM
Long Center for the Performing Arts - Mars Theatre
111 N Sixth St, Lafayette, IN 47901
Box Office opens at 6:30 PM
Doors open at 6:30 PM
Performance: 7:30 PM
Long Center COVID-19 Reopening Policy
We encourage guests to be vaccinated against COVID-19. Face coverings are required to enter the venue, regardless of vaccination status. As of October 2021, the Indiana State Dept. of Health says face coverings are the most effective way to reduce community spread of COVID-19 and variants.
The Long Center Concessions serves beer, wine, and select mixed drinks plus snacks and candies.
*Please note the Long Center is a historic venue. There is no elevator to the balcony section.*
The Gin Blossoms have undoubtedly left their mark on the Rock music map. The Grammy-nominated band's fusion of melodic rock, pop, folk and country elements has helped pave the way for the modern rock of today.
Fans around the world are very familiar with Gin Blossoms' five-time Platinum breakthrough album New Miserable Experience, containing gems like "Until I Fall Away," "Found Out About You," "Hey Jealousy," and "Allison Road." Those hit tracks were followed up by the Empire Records Platinum Soundtrack hit, "Til I Hear It From You." In 1996, the singles "Follow You Down" and "As Long As It Matters," hit the radio again in a huge way, making their Congratulations I'm Sorry record another Platinum success. Their latest release, 2018's Mixed Reality, shares that same timeless feel, packed with 15 songs.
Gin Blossoms hits have crossed over in five different formats, taking the airwaves by siege, and held the MTV playlist captive for most of the 90s. Boasting record sales of over 10 million, the band continues to burn up the road performing over 100 tour dates per year. Don't miss all these great hit songs, a sampling of new music, and a rockin' the house down show!
SUPPORTING ARTIST:
With roots in classical, contemporary, and alternative rock music, Frank Muffin has been building their versatile alt-rock sound over the past decade. Though initially intended as a onetime acoustic trio, their harmonies stirred up fans who requested more and the Muffins obliged. A few performances later, Frank Muffin introduced a drummer into their batch to expand to outdoor venues and larger events.
Often praised for their diverse catalog, Frank Muffin considers themselves the "we'll try anything" band of Lafayette. The fusion of musical interests among the members creates a unique collection of songs and styles for all to enjoy.
Frank Muffin has always felt like a family, with an important bond of love and friendship playing into their stage performance, the blend of their voices, and working together to create music they can all be proud of and excited to perform.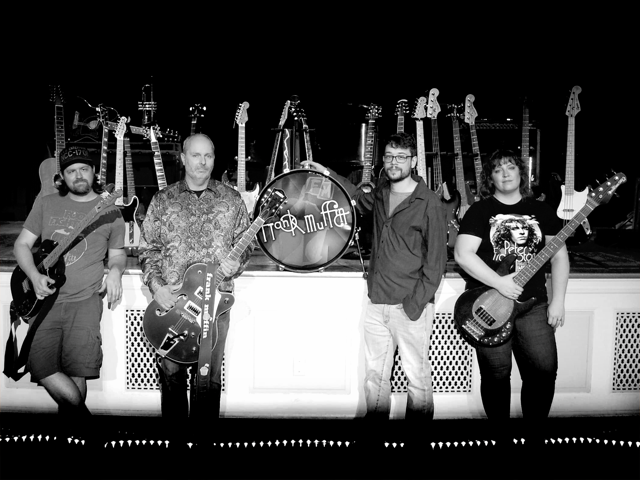 PRESENTED BY:



SPONSORED BY: