Ages 2 and older must have a ticket.
Friday, April 7, 2023 | 7:30 PM
Long Center for the Performing Arts - Mars Theatre
111 N Sixth St, Lafayette, IN 47901

Box Office opens at 6:30 PM
Theater Doors open at 7:00 PM
Show time: 7:30 PM
The Long Center Concessions serves beer, wine, and select pre-mixed cocktails plus snacks and candies.
*Please note the Long Center is a historic venue. There is no elevator to the balcony section.*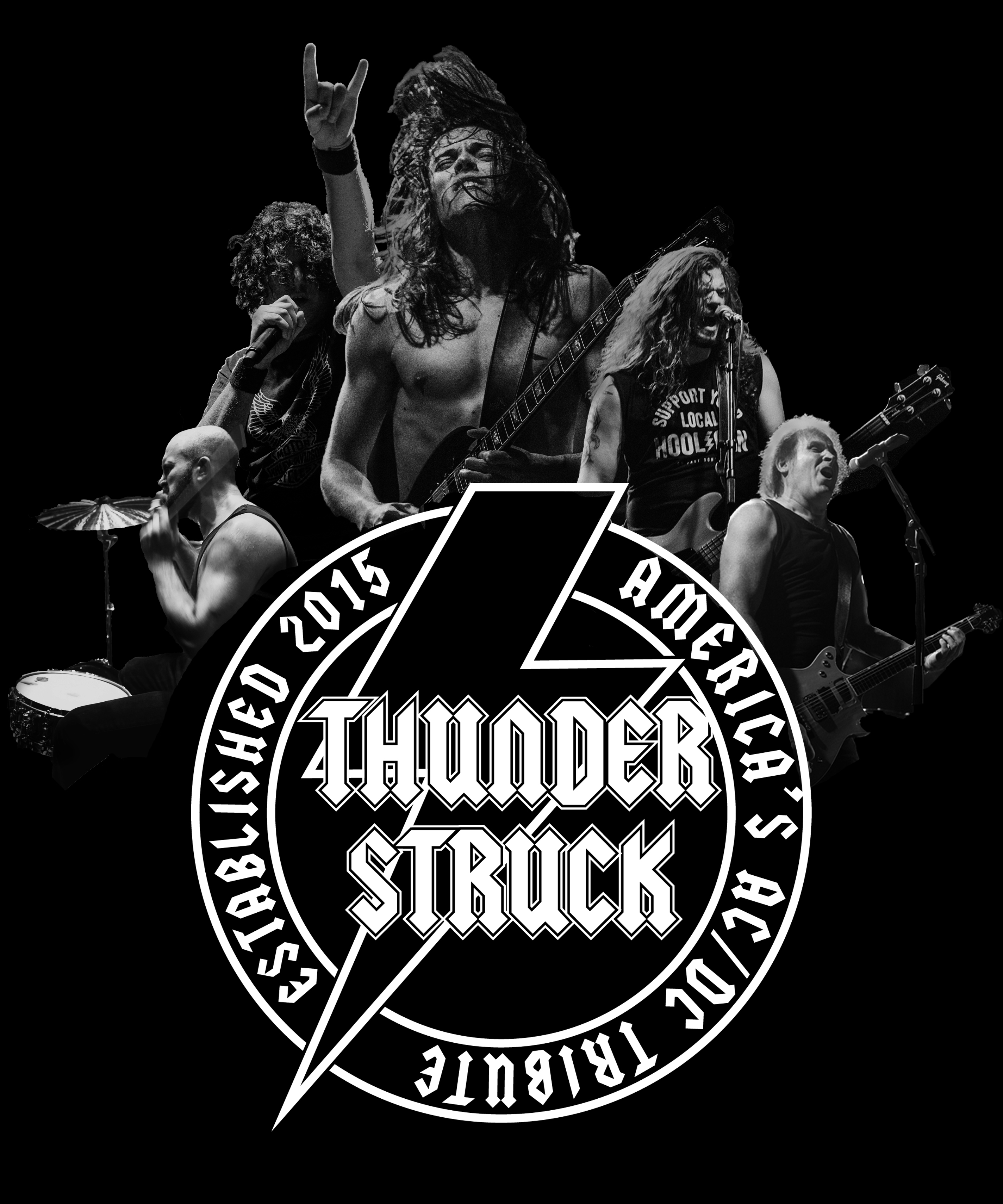 Thunderstruck: America's AC/DC gives fans so much more than the sound of AC/DC, they truly capture the high voltage energy and experience! For fans, it's about a sense of familiarity, and it's about a feeling that snatches up listeners and takes over. It's about a contagious kind of power and electricity that few AC/DC tribute bands can provide. From Kyle LaPato's strong on-stage performance replicating the Angus Young of the 70's and 80's, to Bobby Lee Stamper's versatile vocals mimicking both Bon Scott and Brian Johnson ranges, to the incredible rhythm section made up of Kevin Feller on rhythm guitar, Corey Baetz on drums, and Chris Jones on bass, Thunderstruck gives a complete and consistently quality live show as true to the spirit of AC/DC that you can possibly get.
For more information about the tour: https://www.thunderstruckus.com/



THANK YOU SPONSORS!