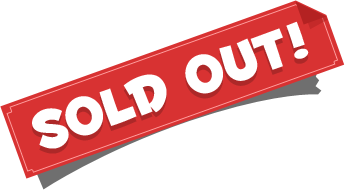 Coldwell Banker Shook Film Series Event
Saturday, December 11, 2021 | 2:00 PM
Long Center for the Performing Arts - Mars Theatre
111 North Sixth Street, Lafayette, IN 47901
Doors and Box Office open at 1:30 PM.
Movie starts at 2:00 PM
Movie run time: 100 minutes
Rating: G
Arrive early to enjoy the wonder sounds of The Mighty Wurlitzer Theatre Organ.
The Conductor says to bring your tickets and arrive early, and all children must be accompanied by an adult.
Children are invited to wear their pajamas.
The Long Center Concessions are available for purchase which include limited drinks, snacks and candies.

Long Center COVID-19 Reopening Policy
We encourage guests to be vaccinated against COVID-19. Face coverings are required to enter the venue, regardless of vaccination status. As of October 2021, the Indiana State Dept. of Health says face coverings are the most effective way to reduce community spread of COVID-19 and variants.
***Please note the Long Center is a historic venue. There is no elevator to the balcony section.

All aboard The Polar Express! The Long Center for the Performing Arts takes you to the North Pole in style during this free, encore showing the timeless classic movie The Polar Express. All you have to do is believe.
The Academy Award-winning team of Tom Hanks and director Robert Zemeckis (Forrest Gump, Cast Away) reunite for The Polar Express, an inspiring adventure based on the beloved children's book by Chris Van Allsburg. When a doubting young boy takes an extraordinary train ride to the North Pole, he embarks on a journey of self-discovery that shows him that the wonder of life never fades for those who believe.
CAST: Tom Hanks, Nona Gaye, Peter Scolari, Leslie Zemeckis, Michael Jeter
PRODUCTION YEAR: 2004
One thing about trains—it doesn't matter where you're going. What matters is deciding … to get on!
—Tom Hanks, Conductor in The Polar Express
Sponsored by: