Friday, February 3, 2023 | 7:30 PM
Long Center for the Performing Arts - Mars Theatre
111 N Sixth St, Lafayette, IN 47901

Box Office opens at 6:30 PM
Doors open at 7:00 PM
Show time: 7:30 PM
The Long Center Concessions serves beer, wine, and select mixed drinks plus snacks and candies.
Ages 2+ must have a ticket.
*Please note the Long Center is a historic venue. There is no elevator to the balcony section.*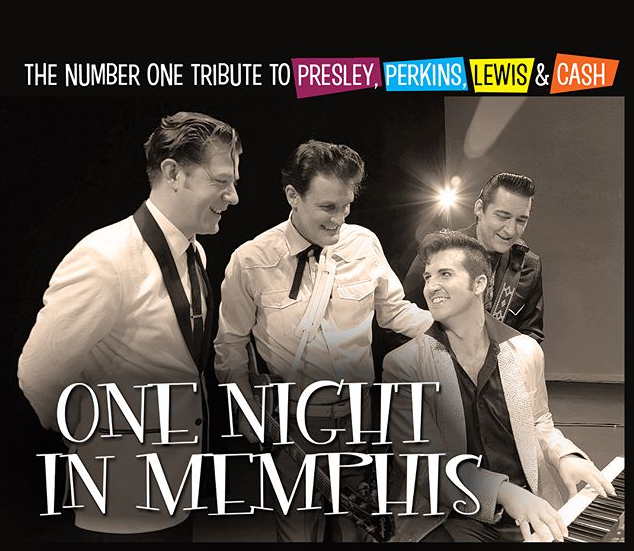 "One Night in Memphis" features over 90 minutes of pure rockabilly, country,
gospel and rock and roll in an authentic and energetic presentation featuring
nationally known talent.

The show recreates that magical night of Dec.4, 1956 when Elvis Presley, Carl Perkins, Jerry Lee Lewis and Johnny Cash found themselves jamming at Sam Phillip's Sun Studios in Memphis, TN. Little did they know that their jam session was being recorded and preserved for all time, representing all the performers in their prime and the very best music of that time.

"One Night in Memphis" is created and directed by John Mueller from the highly
acclaimed show "Winter Dance Party" and has met with the same accolades and audience standing ovations. The San Francisco Examiner raves, "An amazing show!"
For more show highlights visit: www.presleyperkinslewiscash.net



THANK YOU SPONSORS!