Saturday Morning Family Music Series
Saturday, March 7, 2020 | 10:30 AM
Long Center for the Performing Arts - St. John's Pavilion
111 North Sixth Street, Lafayette, IN 47901
Box Office opens at 10:00 AM.
Doors open at 10:15 AM.
Each child's ticket is $10 and allows admission of two adults, no additional charge.
Limited seats - advance ticket purchase is suggested! Attend all in the series.
MUSICAL ARTIST:
Fiddle Duo Spencer & Rains
20 Minutes + Meet & Greet
The informal experience is 20 minutes of music, with 15 minutes for families to meet the musicians or interact with the musical instruments. The entire experience is under one hour. Families are encouraged to enjoy the casual presentations together and are welcome to sit on the carpeted floor of the St. John Pavilion at the Long Center.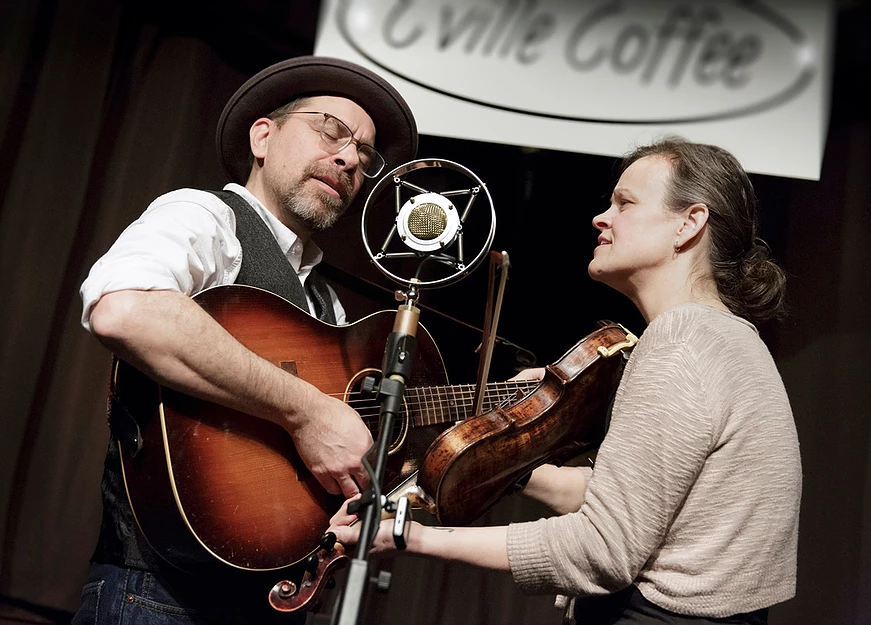 Tricia Spencer & Howard Rains are fiddlers and singers who preserve and build upon the traditions of their home states of Texas and Kansas. The husband and wife duo are known for their distinct twin fiddling and close-knit vocal harmony. Both multi-instrumentalists, they are steeped in family musical tradition and are dedicated to the preservation, performance, and sharing of old time music.
PRESENTED BY: