Sunday, August 27, 2023 | 8:00 PM
Long Center for the Performing Arts - Mars Theatre
111 N Sixth St, Lafayette, IN 47901

Box Office opens at 7:00 PM
Theater Doors open at 7:00 PM
Show time: 8:00 PM
The Long Center Concessions serves beer, wine, and select pre-mixed cocktails plus snacks and candies.
*Please note the Long Center is a historic venue. There is no elevator to the balcony section.*
An R-Rated Magic Show
Side-splitting comedy and mind-blowing magic are brought into the spotlight as comedy magician Grant Freeman brings his unique, raunchy show full of surprises to Lafayette!
ABOUT THE MAGICIAN
"Grant Freeman is one of the most compelling entertainers of his generation. He is a rising star that you have to see live. He is the king of comedy magic!" - himself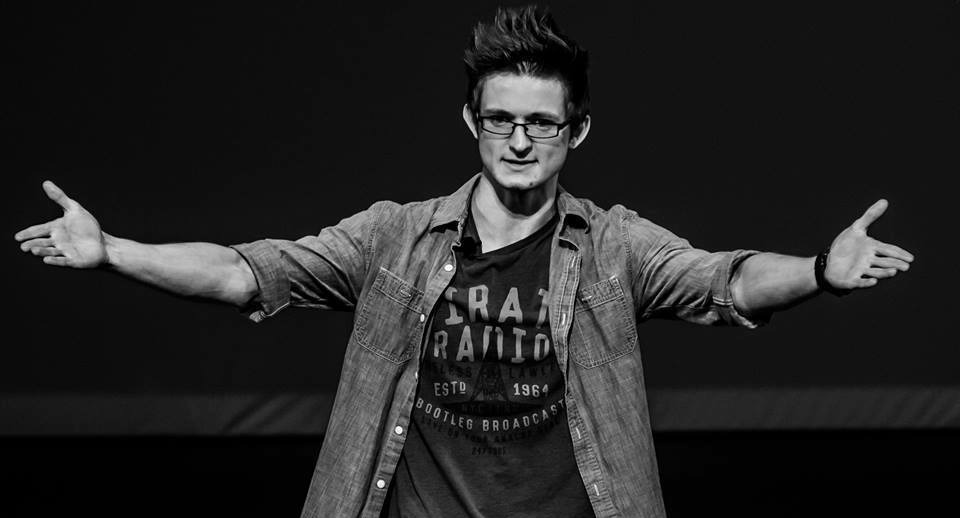 The worst image comedy magician Grant Freeman can conjure in his mind is the cheesy magician making flagrantly colored handkerchiefs spew out of bright wooden boxes, stuffing rabbits into hats, and torturing women for no apparent reason. Grant has strived in his extensive work as a magician to create modern and out-of- the-colored-box performances that propel the ancient art of conjuring into the new millennium.

In the seventh grade, Grant began learning magic from local professional magicians, and was then able to meet and learn from some of the best and most experienced magicians in the world. This helped to boost him into the world of magic. Grant quickly became a well-known name among magicians as a rising performer, started performing frequently on television even at a very young age, and professional bookings for a wide variety of performances soon followed. Grant's new show, "An R-Rated Magic Show" is the culmination of over 10 years of performances both as a magician and as a comedian.


Comedy magician GRANT FREEMAN has been described as...
"Amazing!" - Great Day Houston

"A comedy show with a whole lot of magic" - Beaumont Enterprise

"Unbelievable!" - Channel 12NewsNow

"A four-eyed, annoying little shit" - his grandmother