Ages 2+ must have a ticket.
Friday, July 28, 2023 | 7:30 PM


Loeb Stadium
2250 Wallace Ave., Lafayette, IN 47904
Loeb Stadium is a smoking and tobacco free facility - use is prohibited.
Venue is an outdoor stadium, and the event is rain or shine.
VIP check in 4:00 PM
Box Office opens at 6:00 PM
Gates open at 6:00 PM
Show time: 7:30 PM
No outdoor food and drink allowed inside.
Beer, wine, and snacks available for purchase.
Credit/Debit card sales only. No cash sales
Loeb Stadium is a cashless venue - cards only for purchases.

Tickets - Have your digital or printed tickets ready to scan before you arrive at the gate. Lost your ticket? Log-in to your account and resend/reprint. Go to www.longpac.org and click on MY TICKETS (top of page)

Fans - Old National Bank is providing every guest with a hand-held, paper fan. Stay cool! The fans are at your individual seat in the stadium.

Stay cool & hydrated - Drink lots of water throughout the day and during the concert. Alert an usher, staffer or a uniformed officer if you feel excessively hot during the event. Emergency cooling stations are available. STAY HYDRATED.

Water bottles - Each guest is permitted to bring 1 factory-sealed water bottle (not to exceed 1 liter), or a clear EMPTY reusable container.

Parking - See map below

Arrival - Gates open at 6 p.m. Opening act Kyle Bledsoe

Box office - Limited tickets remain and will be available for purchase at the Loeb Stadium box office Friday, July 28. Avoid last minute and buy now at www.longpac.org

Concessions - Water, beer, wine, soft drinks and limited snacks. NO OUTSIDE FOOD OR ALCOHOLIC BEVERAGES PERMITTED - you will be asked to leave the concert, no refunds.

No re-entry - If you leave the stadium, you will need to purchase an additional ticket to re-enter (box office sales end at 8:15 p.m.)
TABLE SEATING PACKAGE: SOLD OUT
If you are interested in purchasing table seating on the concourse level,
please call the box office for availability.
Table seating is $70 per person (plus fees).

Air Supply VIP Sound Check & Meet & Greet Package
$150.00 package + $70 ticket price + fees
Package Includes:
- Premium Ticket
- Photo Meet & Greet with Air Supply
- Attend Sound Check
- Q & A Session with Air Supply
- Collectible VIP Laminate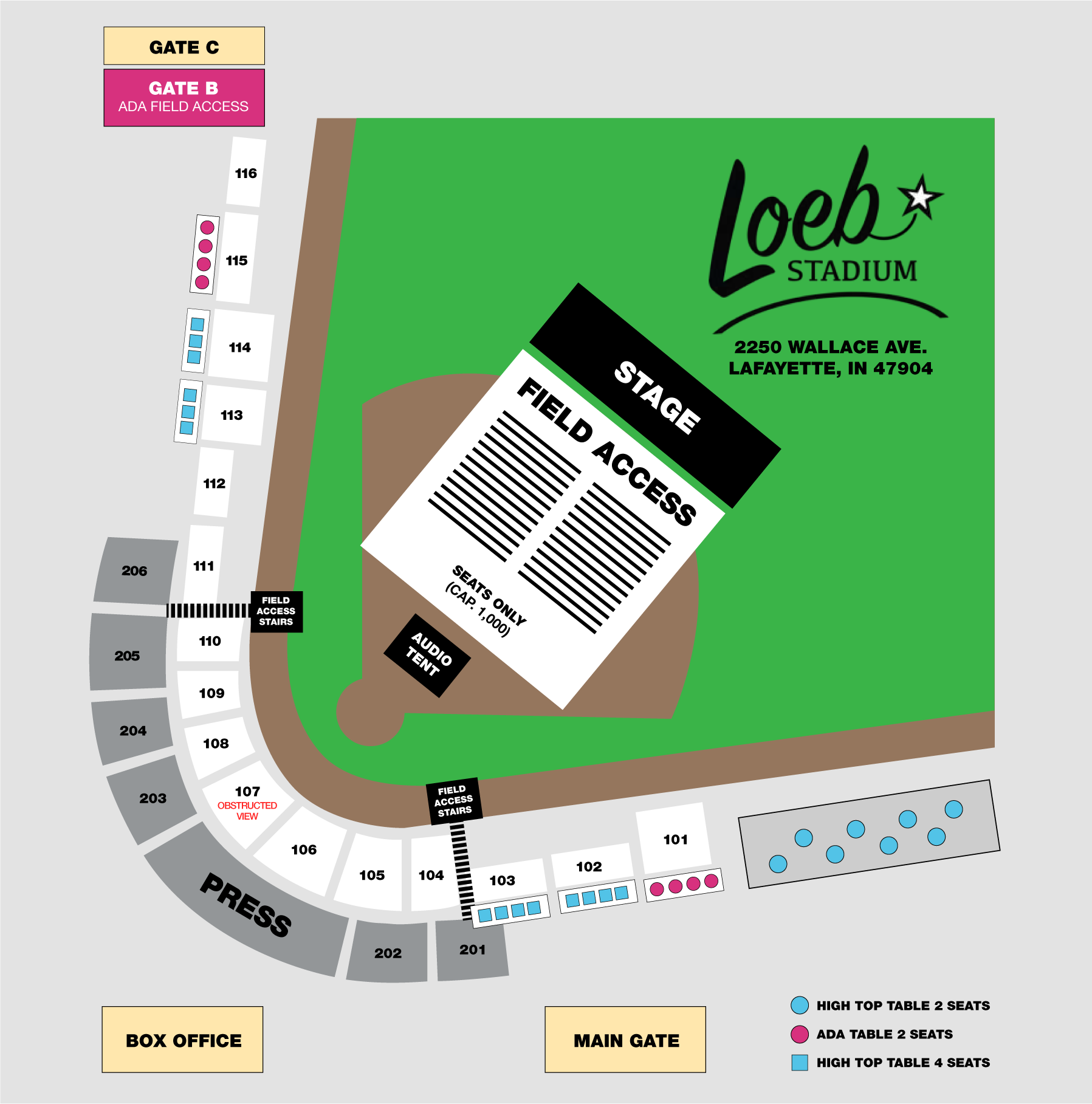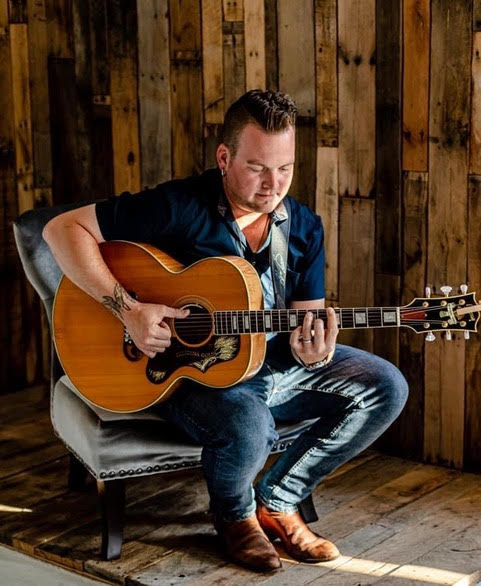 1986, Lafayette, Indiana. A boy was born with eyes as blue as the music that he would eventually feel...From the time he could sit up straight, Kyle was always interested music. He would sit for hours and play at the family piano.
That interest quickly turned to the 6 strings of a guitar and things have never been the same.
He now has three main passions in music: Blues, improvisation, and live looping. Intense and intricate guitar work, strong soulful vocals, and an all-around total GET-DOWN.
The live shows are best described as an eclectic concoction of technical prowess, smoothly blended with improvisational finesse that will make you tap your feet and feel REAL good. A combination of elements deeply rooted in the Blues with a modern twist of live looping at solo performances.
Before starting his solo career, Kyle played with several artists, most notable being 2012 & 2017 Blues Music Award winner Biscuit Miller and the Mix. You can catch Kyle on Biscuit's "Blues With a Smile" album, as heard on XM/Sirius radio and many other stations worldwide. KB is also a regular performer for the Indianapolis Colts and National Anthem performer for the Indiana Pacers, Indianapolis Indians, and more.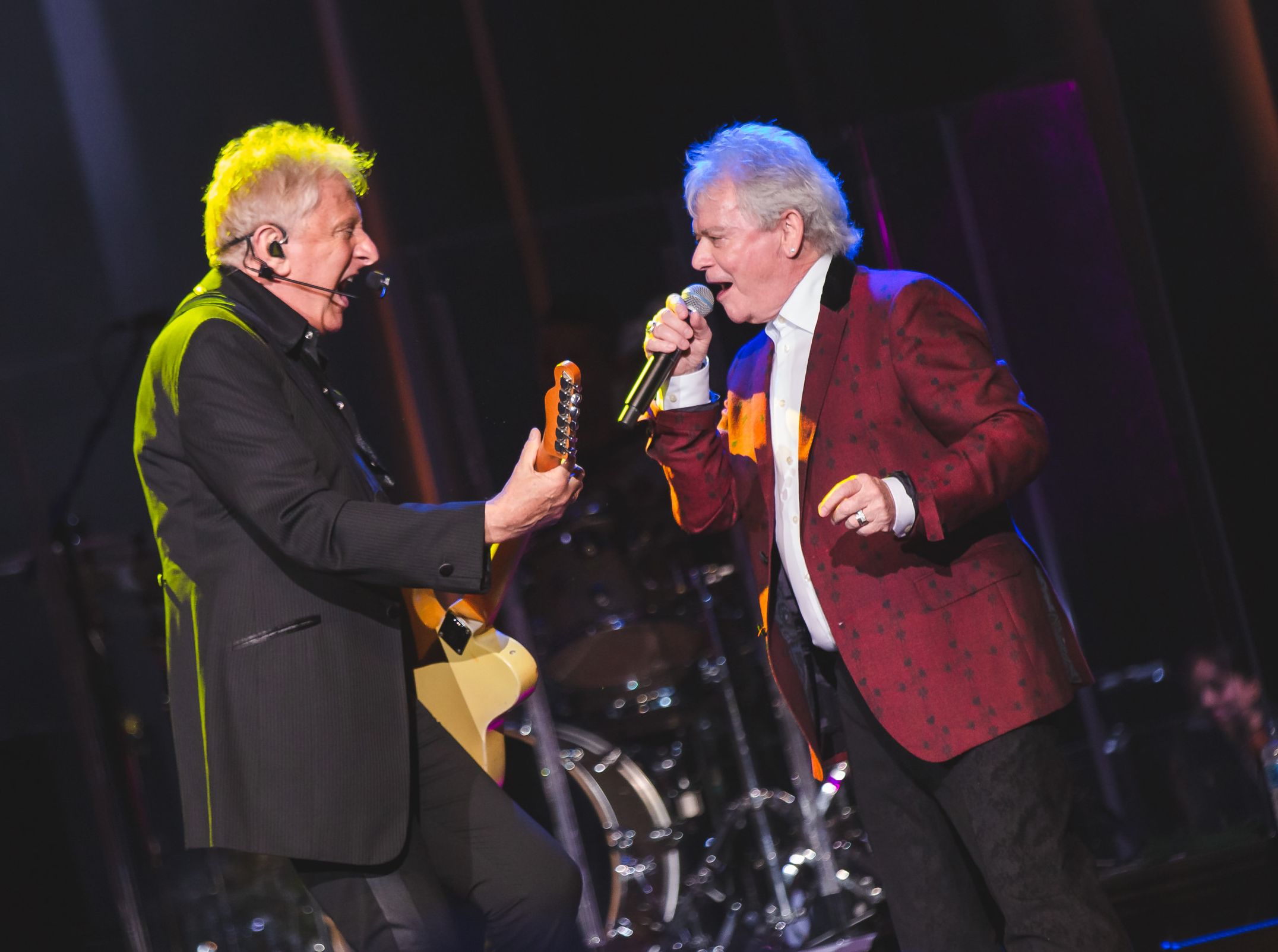 In 1980, Air Supply's Lost in Love became the fastest-selling single in the world, leaping to the top of the charts, and was named Song of the Year. The albums Lost in Love, The One That You Love, Now & Forever, and The Greatest Hits have sold more than 20 million copies. With a career spanning over four decades, Graham Russell and Russell Hitchcock met in 1975. They became instant friends with their shared love for The Beatles and, of course, singing. The trademark sound of Russell Hitchcock's soaring tenor voice and Graham Russell's simple yet majestic songs created a unique sound that would forever be known as Air Supply.