Ages 2 and older must have a seat ticket.
Friday, January 5, 2024 | 7:30 PM
Long Center for the Performing Arts - Mars Theatre
111 N Sixth St, Lafayette, IN 47901

Box Office opens at 6:30 PM
Doors open at 6:30 PM
Show time: 7:30 PM
Concessions offers soda, water, beer, wine, and select mixed drinks plus snacks and candies for purchase.
*Please note the Long Center is a historic venue. There is no elevator to the balcony section.











"1964" focuses on the quintessential moment in history, when The Beatles actually played before a LIVE audience.
The Beatles toured the world in the early 1960's, but now only a precious few remain who actually saw them LIVE. Who actually felt the "mania" that brought them to world acclaim.
Today, all that remains are a few scant memories and some captured images in pictures and on poor quality film and video.
"1964" meticulously re-creates the "MAGIC" of those LIVE Beatles' performances with artful precision and unerring accuracy.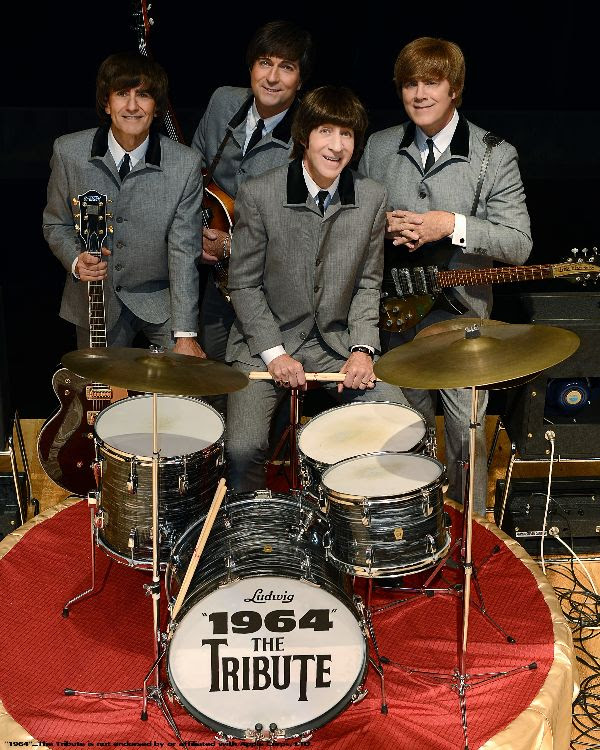 "1964" is:
Mark Benson as John Lennon
Mac Ruffing as Paul McCartney
Tom Work as George Harrison
Bobby Potter as Ringo Starr
"Best Beatles Tribute on Earth" - Rolling Stone




THANK YOU SPONSORS!