TICKETS: $8 online or at the door (plus credit card fee as needed)


Thursday, May 19, 2022 | 6:00 PM
Lafayette Theatre
600 Main Street, Lafayette, IN 47901

5:30 PM - Doors open
6:00 PM - 7:30PM - Music
8:00 PM - Event concludes
Beer, wine, and snacks available for purchase.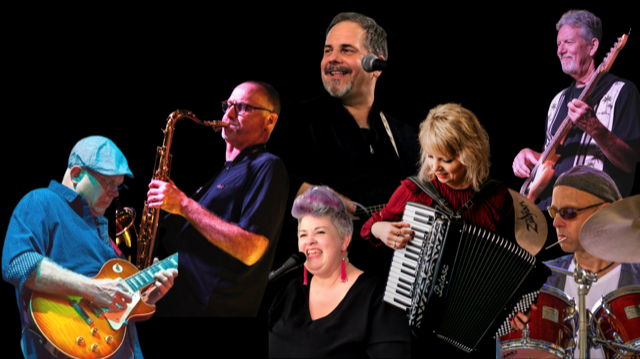 Americana singer-songwriter, Scott Greeson, who performs with the 6-piece band, Trouble With Monday, is a favorite on countless concert venue stages, as well as at festivals and fairs. The band plays the VIP stage prior to award-winning acts such as Zac Brown, Kenny Chesney, Tim McGraw and Brad Paisley, at Ruhoff Home Mortgage Music Center in Indianapolis (formerly Verizon, Klipsch and Deer Creek Music Center).
Scott's music is warm, and his style is engaging. He delivers an eclectic mix of songs reflective of stories from his upbringing and real-life experiences. Greeson's music has been compared to the likeness of Jason Isbell, John Mellencamp, Darius Rucker, Little Big Town, Merle Haggard and Zac Brown.
Albums by Scott Greeson include: Riverside, The Proving Grounds, Hoosier Surf, and a collection of guitar instrumentals co-written with Kevin Ludwig, Wabash Gypsies.
When you're enjoying the sounds of Scott Greeson & Trouble With Monday, you will also hear originals by the other singer-songwriters in the band, his wife, Vickie Maris, and vocalist/pianist Lee Anna Atwell. The band is known for its three- and four-part harmonies with saxophonist, Mark Molter, adding a bass vocal part on several of the tunes. The group, which has been together over 20 years, also includes world-class musicians Kevin Ludwig on lead guitar, Greg Brassie on bass and Stan Wallace on drums.
We encourage guests to be vaccinated against COVID-19.
Face coverings are recommended to enter the venue, regardless of vaccination status.
As of October 2021, the Indiana State Dept. of Health says face coverings are the most effective way to reduce community spread of COVID-19 and variants.
SPONSORED BY: